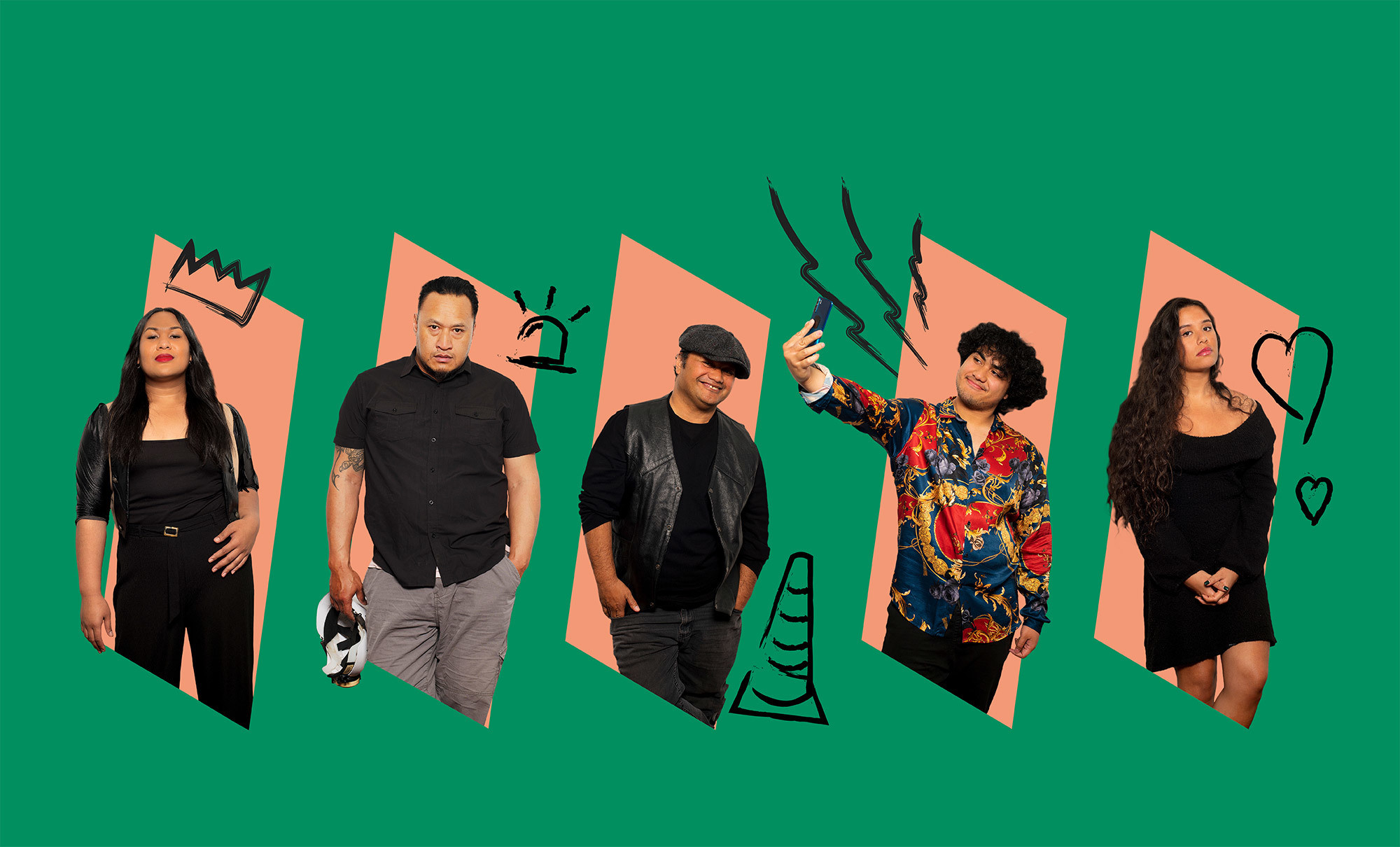 Aotearoa NZ
Tropical Love Birds
SCHOOL MATINEES

Tropical Love Birds is a high energy drama-comedy played out in the trenches of a lovers' relationship that is tested at the core.
Sani is an electrifying beast of a league star. His island queen, Sheena, is a singer in the local band. They are a match that's heaven-made. Fast forward 15 years, and Sani is now a roadworks supervisor, while his best mate Steve and nephew Junior work under him.

Sheena's singing career is taking off and a major record deal is about to be signed. As fate would have it, Sani's past catches up with him on Valentine's Day, initiating a love now on trial between Sani and Sheena. Meanwhile, left-field Inspector Marina suspects Sani and his boys are up to no good and is determined to put them behind bars.
The world premiere of Niuean/Samoan writer-director Vela Manusaute's latest play, Tropical Love Birds ventures into the often-muted world of domestic violence, using the gravitas of humour, sound and theatre-loving-goodness to uplift courage, presence and alofa.
School Matinees: Wednesday 17 & Friday 19 March 11.00am
Māngere Arts Centre | Ngā Tohu o Uenuku
Followed by post-show Q&A
Suitability: Years 11-13
Curriculum Link: Drama
TO BOOK: Download the booking form HERE