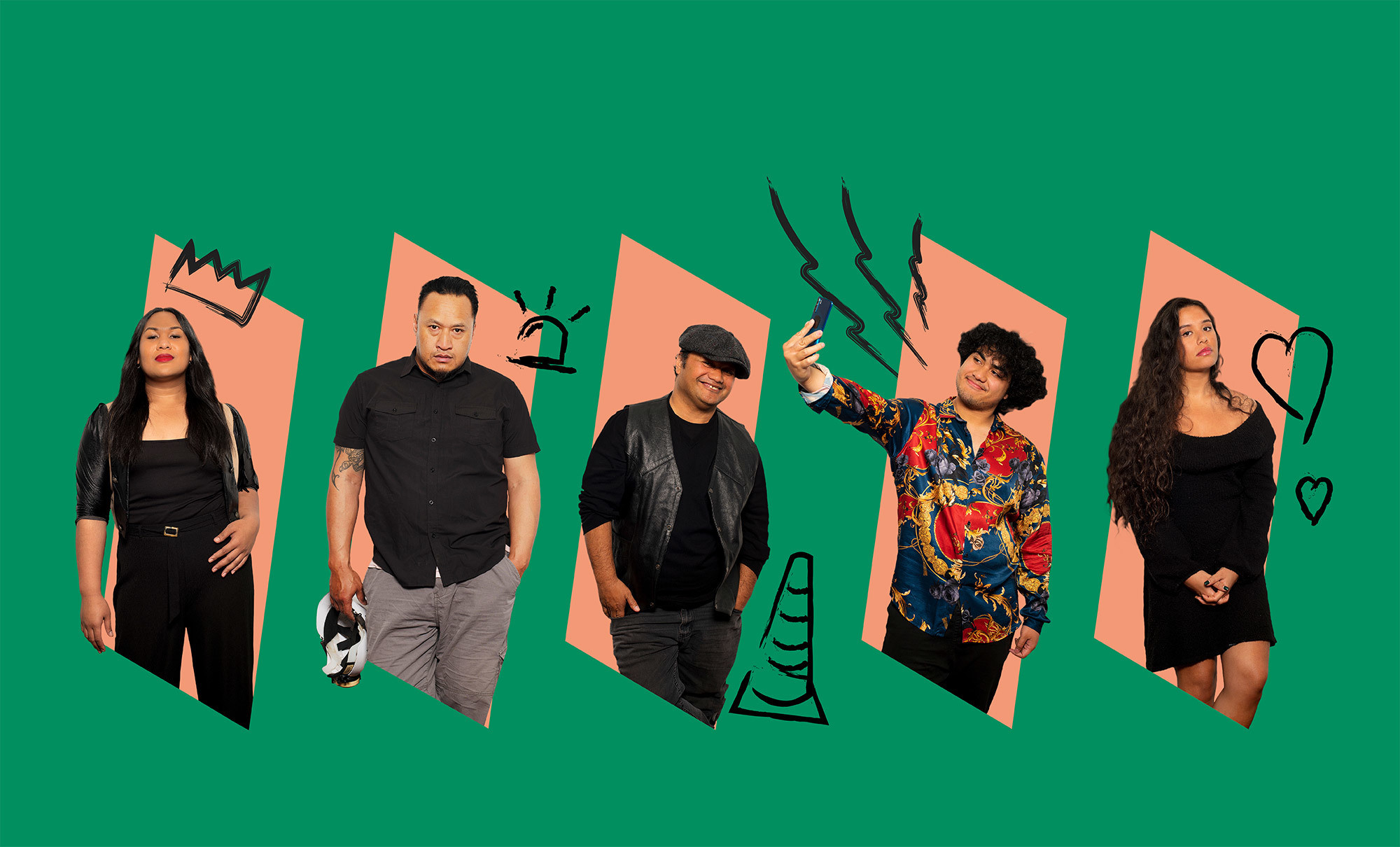 Aotearoa NZ
Tropical Love Birds
Tropical Love Birds is a high energy drama-comedy played out in the trenches of a lovers' relationship that is tested at the core.
Sani is an electrifying beast of a league star. His island queen, Sheena, is a singer in the local band. They're a match that's heaven-made.
Fast forward 15 years, and Sani is now a roadworks supervisor, while his best mate Steve and nephew Junior work under him. Sheena's singing career is taking off and a major record deal is about to be signed.
As fate would have it, Sani's past catches up with him on Valentine's Day, initiating a love now on trial between Sani and Sheena. Meanwhile, left-field Inspector Marina suspects Sani and his boys are up to no good and is determined to put them behind bars.
The world premiere of Niuean/Samoan writer-performer Vela Manusaute's latest play, Tropical Love Birds ventures into the often-muted world of domestic violence, using the gravitas of humour, sound and theatre-loving-goodness to uplift courage, presence and alofa.
Directed by Anapela Polata'ivao.
Recommended for ages 13+
Contains domestic violence, strong language and sexual references.

Auckland Arts Festival/Te Ahurei Toi o Tāmaki (AAF) was sadly unable to open Thursday 4 March as planned, due to Auckland being at Alert Level 3. AAF is operating under Alert Level 2 from 6am Sunday 7 March until the end of the week.

We are working hard to reschedule much of the activity from the first part of our programme, but have been forced to cancel a small number of shows and events including Tropical Love Birds Weds 10 - Sat 13 March.
If you hold tickets to any of these shows, we will be in contact about transferring into one of the remaining shows from Tues 16 - Sat 20 March. AAF's COVID-19 Ticketing Terms & Conditions here.