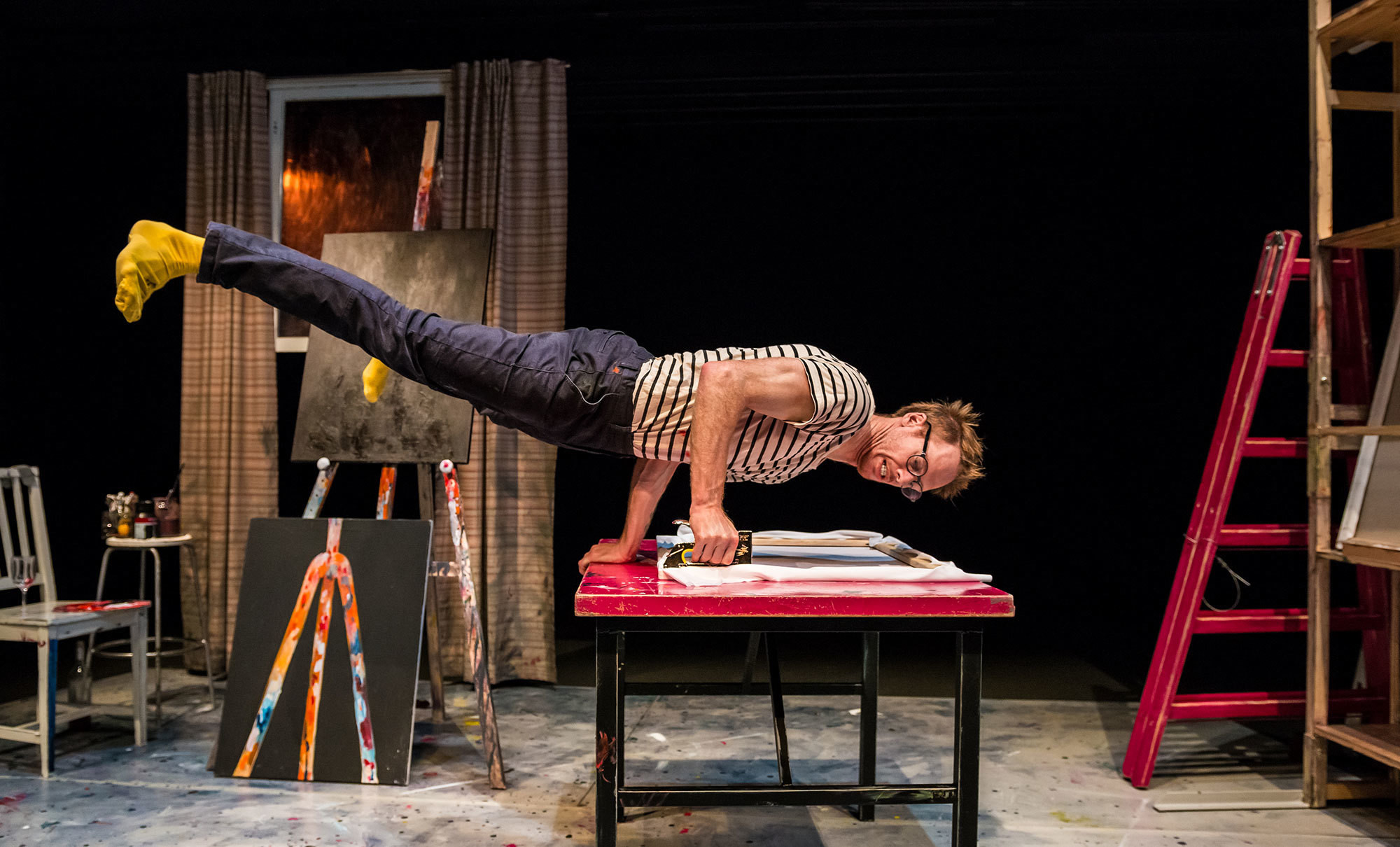 International circus sensation Thomas Monckton is back with his latest and greatest solo show, a physical theatre comedy masterpiece about a nutty painter with an almighty creative block.
The follow-up to Monckton's worldwide smash hit The Pianist, The Artist is a hilarious and endlessly appealing story without words for comedy lovers, pranksters and the struggling artiste in all of us.
Bursting with hysterical clowning, acrobatics and wordless hijinks in the pursuit of creating art, this exceptional feat of storytelling has wowed audiences around the world for a reason – it's that funny, and that good.
$20 Wheelchair Tickets
Thursday 18 March 6.30pm
Rangatira, Q Theatre
Tickets $20* each for individual and one companion
*Subject to availability – limited number of access tickets available
TO BOOK: Fill in the form HERE
Wheelchair accessible seats are available for all performances of The Artist, but $20 wheelchair tickets are only available for this specific performance as part of Auckland Arts Festival's Access programme. For events not in the access programme, wheelchair tickets are at usual prices and bookings should be made directly with Q Theatre or via Ticketmaster.
"Stomach muscle-achingly funny."
"Monckton is back with another masterful display of the art of wordlessly eliciting laughter."
| | |
| --- | --- |
| Performed by | |
| Director | |
| Lighting Designer | |
| Sound Designer | Tuomas Norvio and Atte Kantonen |
| Costume Designer | |
| Visual Consultant | |
| Image | |