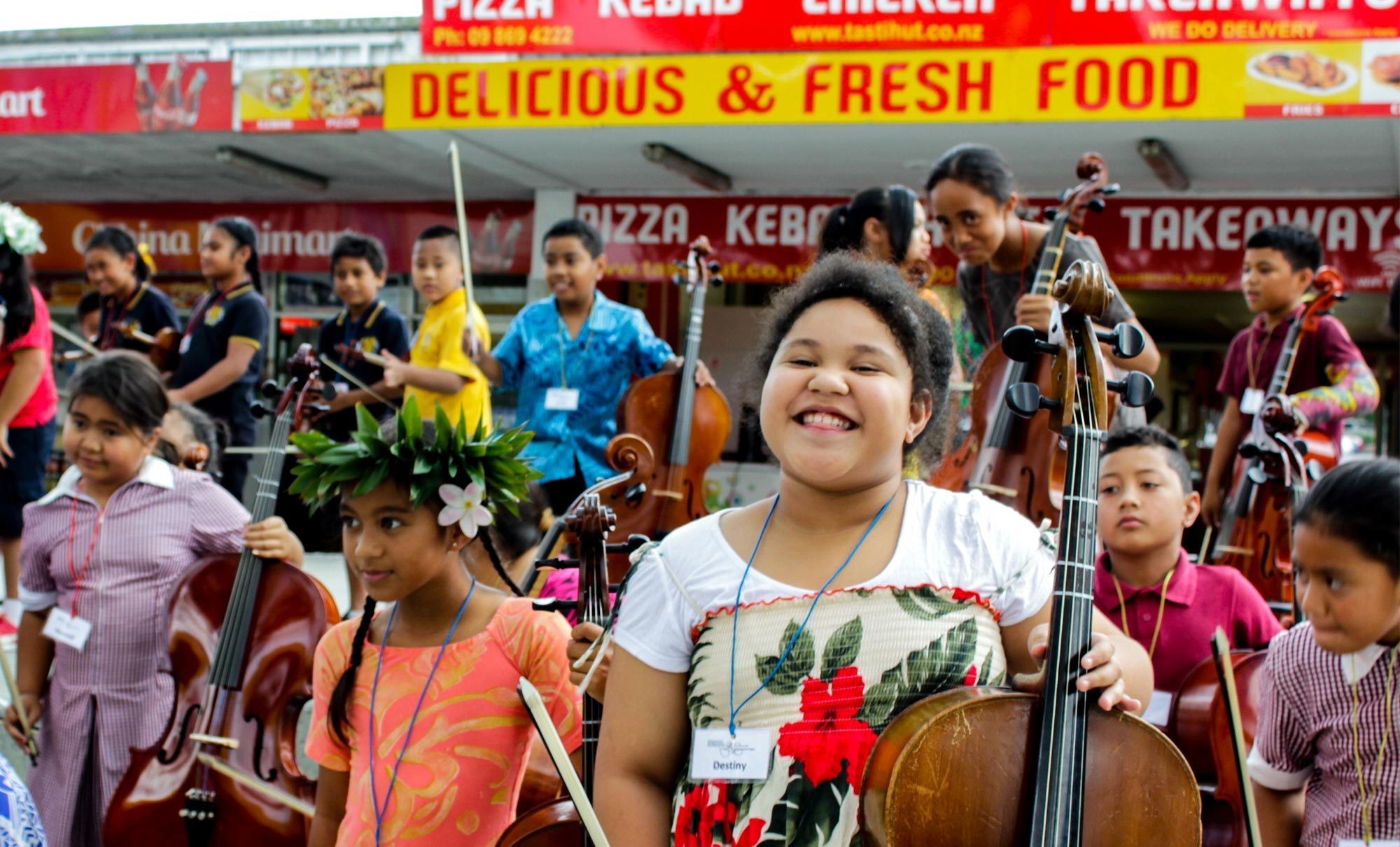 Aotearoa NZ
Tekau! Celebrating 10 Years of Sistema Aotearoa
This event will now take place on Sun 11 April at 4pm. In the spirit of the Festival theme of Aroha, this event will now be a free performance. If you purchased tickets to this show on Sat 6 March at 4pm, you will be issued a refund. No action is needed.

The full list of current show updates can be found here and AAF's COVID-19 Ticketing Terms & Conditions here.

***
Champion a decade of Sistema Aotearoa unleashing the potential of tamariki, whānau and the Ōtara community through orchestral music.
Celebrating Māori and Pasifika culture through the orchestra, Tekau! features 250 young musicians across a 100-piece string orchestra and choir of 150, in a repertoire full of Sistema Aotearoa favourites including 'Poi E', 'Pasifika Medley' and 'Maranga Rā'.
A new commission from Rob Ruha to mark the organisation's 10th birthday will sit at the heart of the show, alongside special guest performances.
Don't miss this joyous occasion of music as these talented tamariki make their debut on the grand Kiri Te Kanawa Theatre stage.
Presented In Partnership With
Auckland Philharmonia Orchestra & Auckland Live