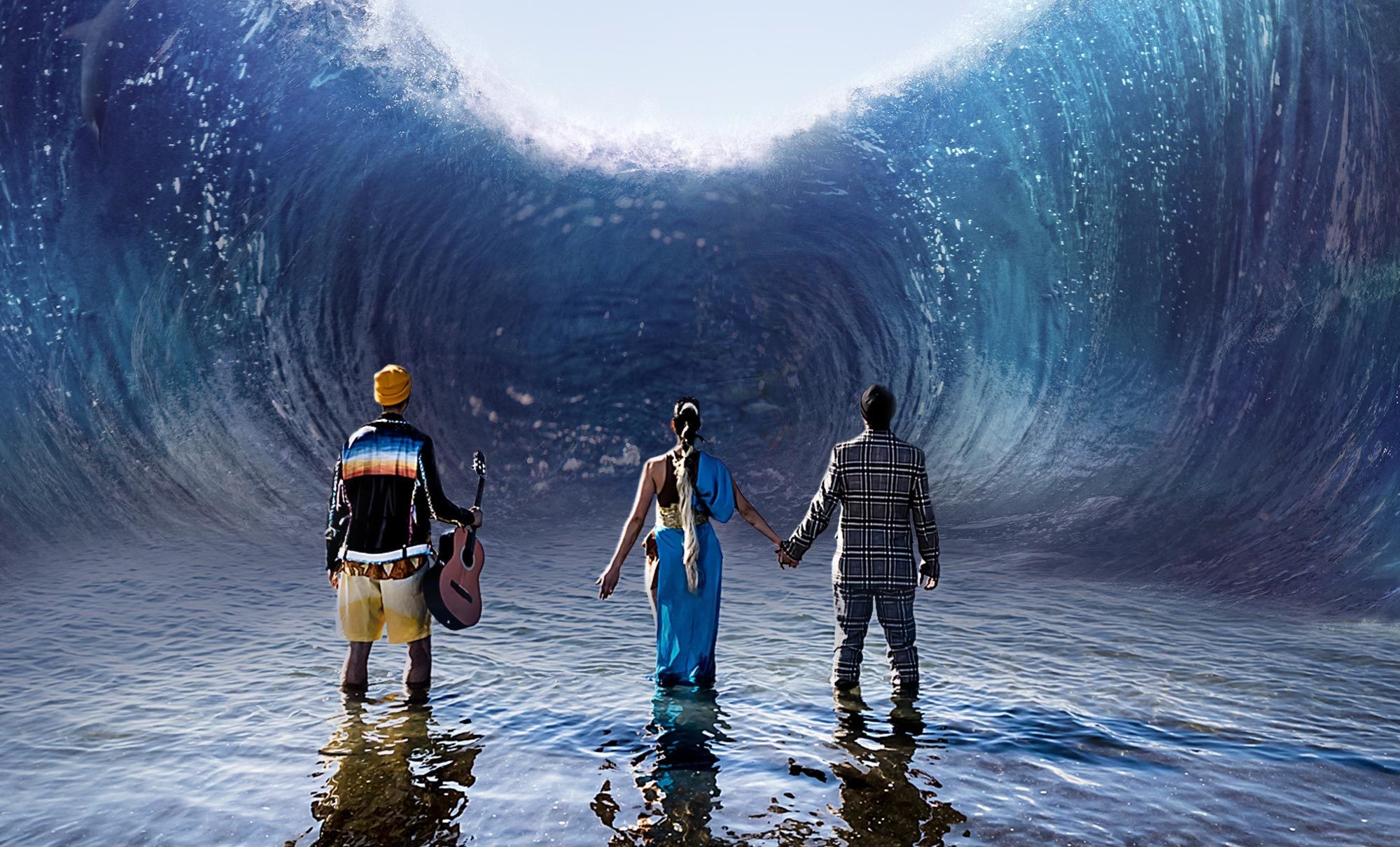 Inspired by the Pania of the Reef legend, this intoxicating modern romance interweaves comedy with song – and characters you'll instantly fall in love with.

Two worlds collide when mild-mannered optometrist Ata and fierce sea maiden Whetū fall in love. The result: a child of both land and sea, with Ata and Whetū navigating challenges of cross-cultural relationships, the loss of Ata's friend and differing ideas of parenthood.
Set against the backdrop of a climate in crisis, Sing to Me is a powerful reimagining of pūrākau/stories of old in the 21st century.
Let it transport you to another world, a realm wonderfully crafted from the talented minds of playwright Alex Lodge, director Miriama McDowell, and a creative team including Jane Hakaraia, Te Aihe Butler and Te Ura Hoskins. Actors Rutene Spooner and Emma Katene work with live musician/performer Te Aihe to evoke a modern mythical realm, brought to the mainstage by Taki Rua Productions.

Tickets to this performance are $20 each for one individual and one companion, subject to availability.
Book HERE.
Wheelchair accessible seats are available for all performances of Sing to Me, but $20 wheelchair tickets are only available for this specific performance as part of Auckland Arts Festival's Access programme.
For performances not in the Access programme, wheelchair tickets are at usual prices and bookings should be made directly with Q Theatre or via Ticketmaster.

"A charming, funny and sad story rooted in Aotearoa with beautiful design, performance and direction."