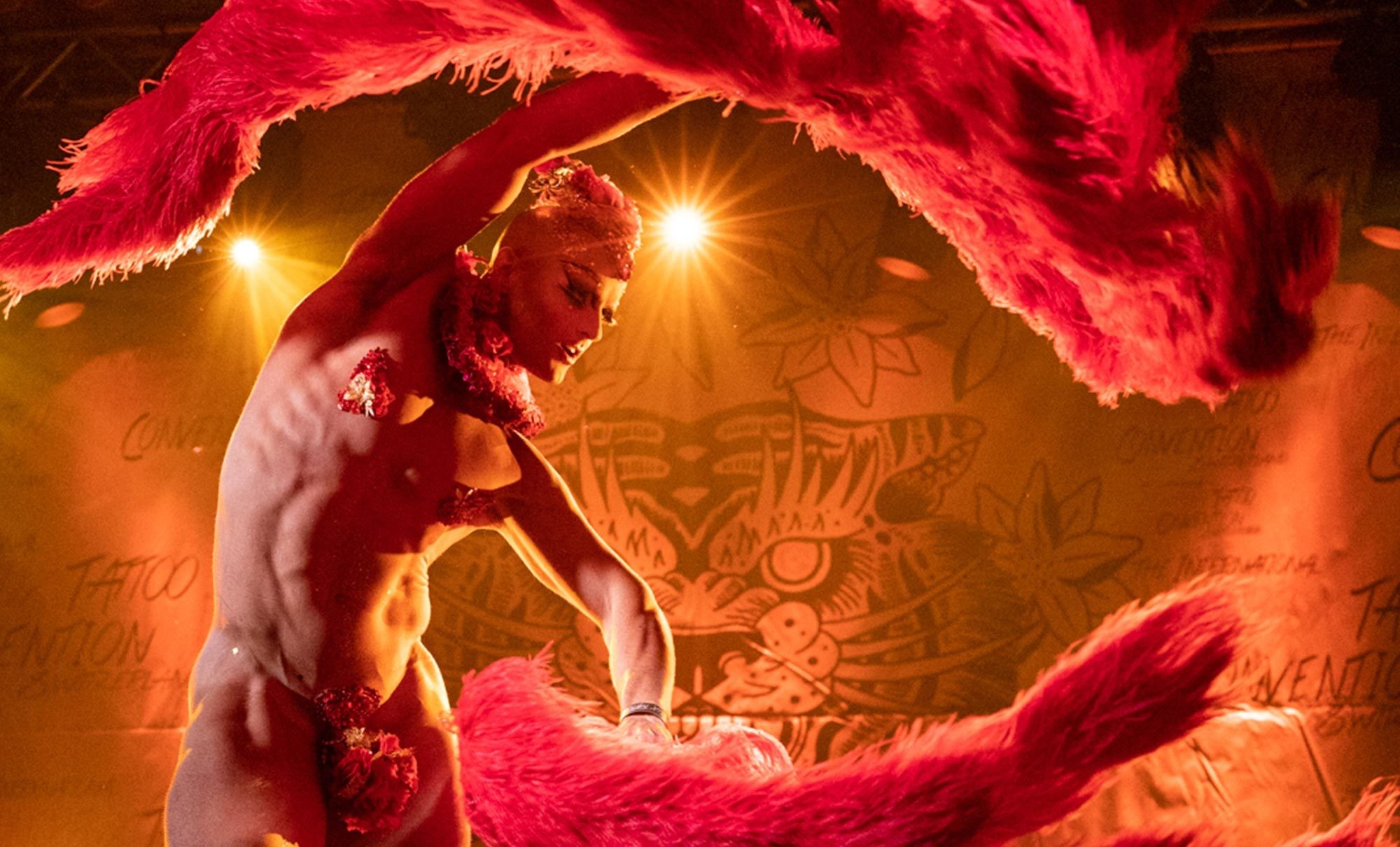 Aotearoa NZ
Heavenly Bodies
Wheelchair Tickets $20

A constellation of Aotearoa's finest circus superstars, urban acrobats and outrageous curiosities descend from the night sky for a stellar cabaret of truly cosmic proportions.
Heavenly Bodies is a dazzling cabaret adventure of stardusted aerialists flying in the face of gravity, atomic acrobats with a lust for life, and beautiful boylesque dancers all exploring passion, desire, impermanence and eternity.
Conducted with the lightning quick wit and dark arts of our MC Lizzie Tollemache, snap up a table with your friends beneath the glittering heavens of The Civic Club for an evening you'll never forget.
Featuring Chris Oh!, stars from The Dust Palace and more.
$20 Wheelchair Tickets
Saturday 13 March 5.00pm
Tickets $20* each for individual and one companion
*Subject to availability – limited number of access tickets available
TO BOOK: Fill in the form HERE
Recommended for ages 18+
Contains nudity, strong language and explicit content
Please note that due to COVID Alert Level 2 across Tāmaki Makaurau for a week starting at 6am Sunday 7 March, The Civic Club will be set up according to Level 2 protocol for all shows between Friday 12 - Sunday 14 March.