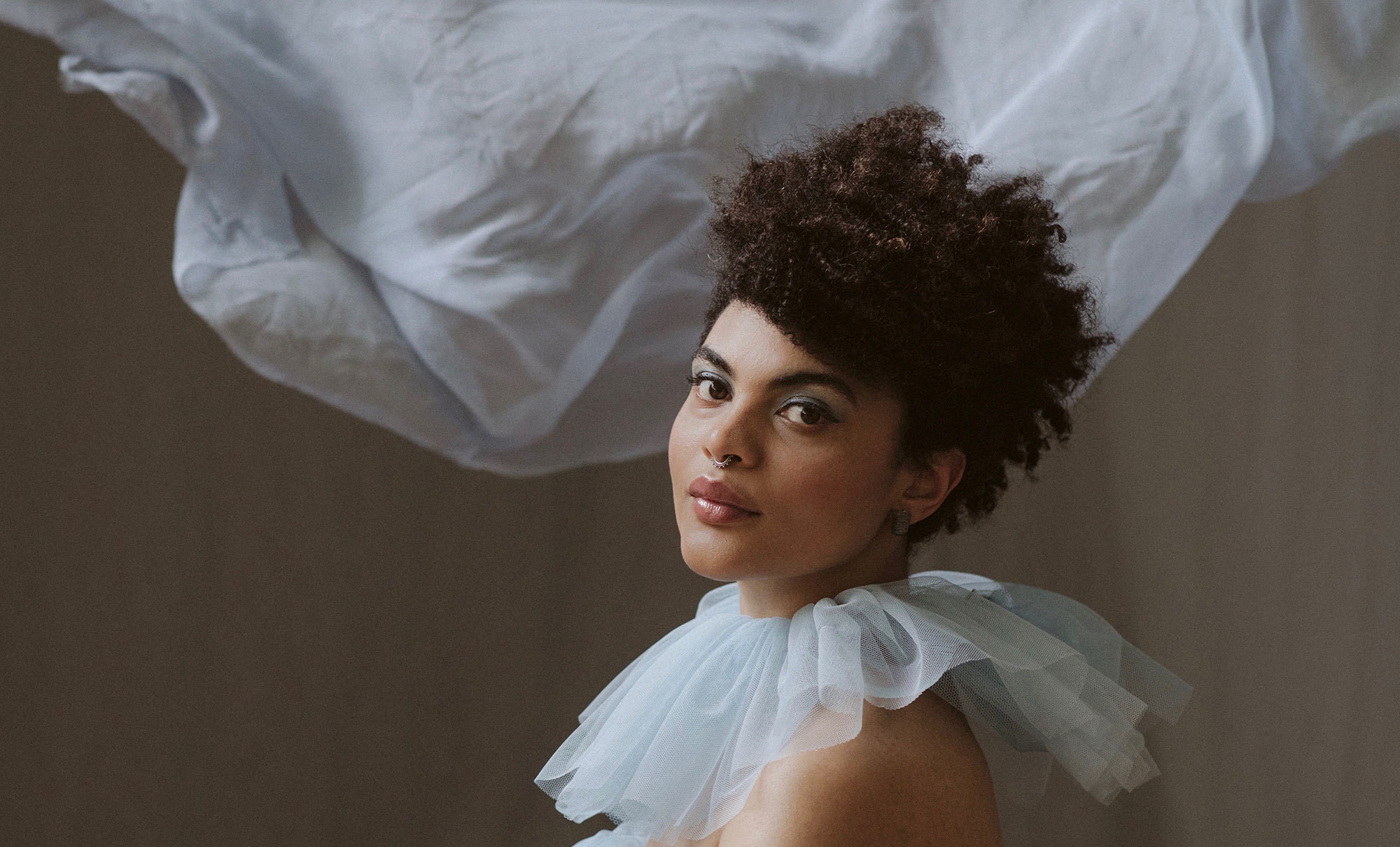 Aotearoa NZ
Estère — Into the Belly of Capricorn
This event will now take place on Sunday 21 March at 7.30pm. If you already hold tickets to this event, you will receive confirmation of the new date and time by email. No action is needed.

The full list of current show updates can be found here and AAF's COVID-19 Ticketing Terms & Conditions here.
With a flair for exploring uninhabited and stunning sonic terrain, the captivating Estère weaves her velvety vocals, heavy basslines and hooks into a transfixing new performance concept. Unmissable!
Estère, aka Empress of Electric Blue WitchHop, is one of our finest acts and best kept secrets, opening for the likes of soul legends Grace Jones and Erykah Badu.

Into the Belly of Capricorn braids immersive stagecraft with a powerhouse band into a contemporary show unlike anything else.

Inspired by metamorphosis and the rich territory of mythology, Estère's uniquely theatrical vision is shaped by award-winning director Sara Brodie, incorporating storytelling, dance and fibre optics to create a truly luxurious experience.

In collaboration with Sara Brodie and Jo Kilgour. Fiber-optic costumes by Kaysha Bowler.

This show is part of our The Civic Club programme, a very special collection of events which sees the audience seated on stage at The Civic.
"A uniquely talented musical artiste... Estère's songs are both refreshingly quirky and playfully soulful."
"[A] funny, charming, gracious and articulate performer."
Over self-produced backing tracks that range from airy, jazz-inflected soul ballads to raw dance floor beats, Estère's songs travel across musical borders, exploring the magical, liminal realms of family bonds, cultural differences, changing behaviour patterns, and our constantly evolving relationship with technology. It's a raw, heady, and cosmopolitan brew. - Radio 13
Read the full review