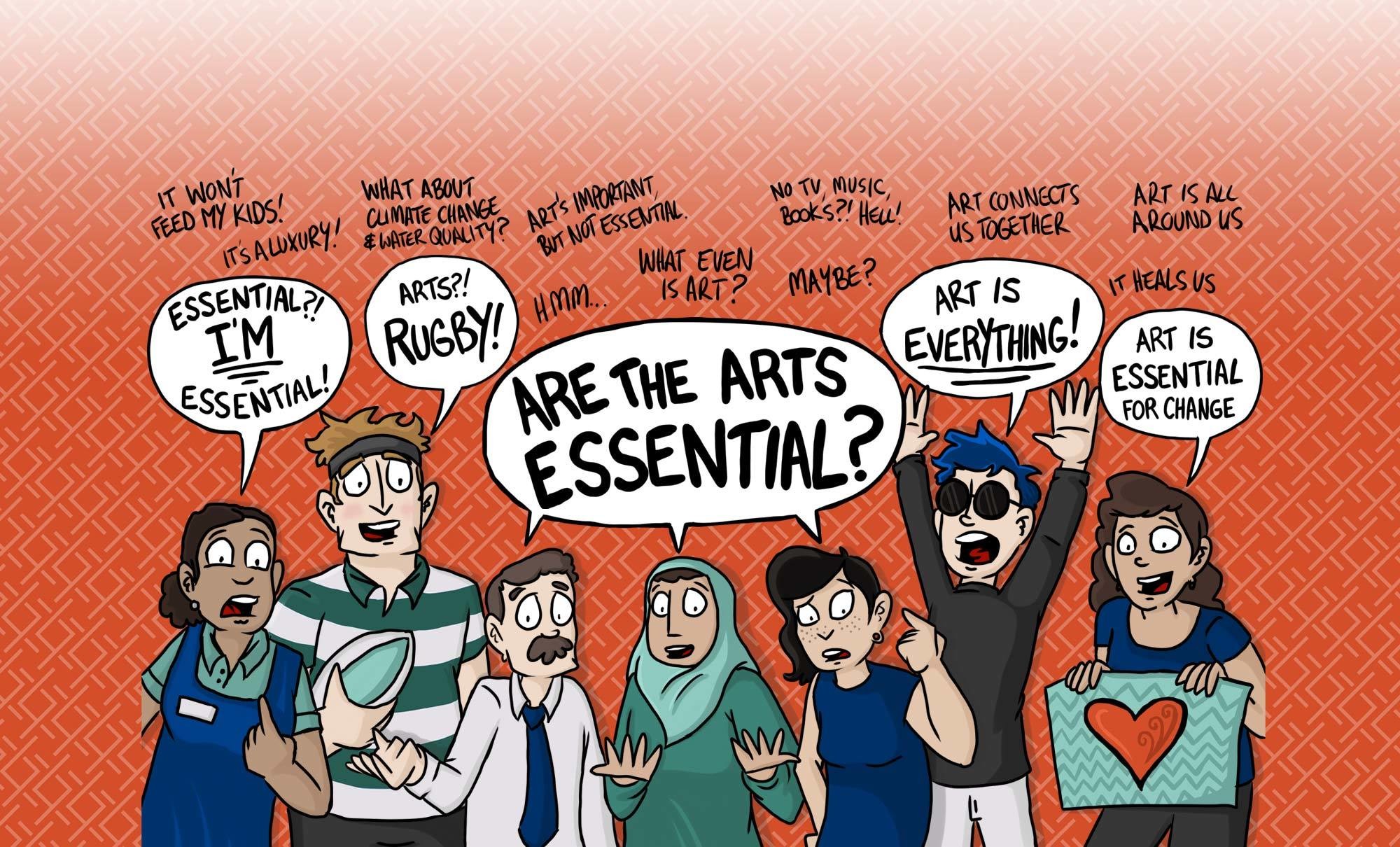 Aotearoa NZ
Are the Arts Essential?
Six of New Zealand's stars of the stage, screen and media come together to debate the value of culture, creativity and the arts. Expect to be challenged and entertained, as the two teams provoke, pontificate, brag, brawl and banter to make their case.
Led by Tanea Heke, Director of Toi Whakaari, Amber Curreen, Madeleine Chapman, Toby Manhire, James Nokise, Alice Canton and Eli Matthewson will expertly hash out what role the arts play in our day-to-day lives, and how we would fare without them.

What is the economic, social and emotional benefit to New Zealand of a flourishing creative sector, and how hard should we fight to ensure it continues to thrive?
Join these fiery raconteurs as they use logic, laughs, wit and charm to outsmart each other. The competition will be heated. Who will crack under the pressure? And more importantly, who will emerge victorious?
This show is part of our The Civic Club programme, a very special collection of events which sees the audience seated on stage at The Civic.
Presented In Partnership With
Te Taumata Toi-a-Iwi & Auckland Live